Taking your first steps to learn how to sew nylon webbing can be an enjoyable experience. There's just so much you can do with it, such as a bag strap or a belt.
But before you take a step into the wonderful world of sewing, you must know a few things. Here, we'll cover a section on how you can sew nylon webbing using a sewing machine and without one.
But more importantly, we'll go over three excellent sewing machines for nylon webbing. With that being said, let's take a look.
What is webbing in sewing?
Webbing is nothing more than a type of fabric, which is used to make belts or straps. When webbing is done right, it can become your greatest ally to properly withstand heavy use for many years to come.
Webbing is also a pretty flexible material. It can be found in many different fields, such as in the military, cars, and even in furniture making.
Moreover, It is a very colorful material, which is why you often see it in many different fields. If you add the fact that it's super durable, one could say it's an all-around material.
In short, sewing webbing sounds like a difficult task. But in reality, it's the opposite. Whether it is sewing by hand or using a machine, the process is still pretty simple.
How to Sew Nylon Webbing on a Sewing Machine
Time needed: 5 minutes
In this section, we'll use a webbing sewing machine to sew a simple box X stitch. It doesn't take much time, and by the time you're done, you'll want to make a few more.
Measure the Nylon Webbing

First and foremost, you want to determine just how large you want the straps to be. So, put the ruler on top of the nylon webbing and find out your measurements.

Use the Soldering Iron

After measuring your webbing, you want to take the soldering iron and run it along the ruler. It will melt the straps, which will allow you to make clean cuts using your knife.

However, be careful when running it. You could hit your fingers in the process.

Cut Your Nylon Webbing

Once you've run the soldering iron across the ruler a couple of times, you want to take your sharp X-Acto knife and make a clean cut along those lines you made with the soldering iron.

Hold the knife firmly, and don't let the ruler move as you cut the straps. Otherwise, you'll end up with uneven results.

After that, hit the nylon webbing with the lighter. As you're using the lighter, constantly move it across the strap. 

Sew the Nylon

Now that you have a nice and clean strap, you want to fold the edges according to the size you want.

Next, you want to place the nylon webbing on top of the surface, which you want to sew. From there, feed it into the sewing machine and begin sewing. You want to do four stitches on two sides. And three stitches on the other two sides.

After that, you want to go diagonally inside the box you created. And then you want to sew the other corner to make the box X stitch. Now you have to do the same process for the other side.
What You'll Need
Soldering Iron—this tool will allow you to supply heat to the nylon webbing.
A ruler—you must measure your webbing before sewing.
A lighter—using heat is the best way to prevent fraying.
Sharp X-Acto knife—a sharp knife is the best way for cutting nylon webbing.
Best Sewing Machine for Nylon Webbing 
Here, you'll find our favorite three sewing machines:
If there is a brand that's been around for quite some time, that'd be Singer. The SINGER 4452 is the best sewing machine for webbing you can buy right now.

With 32 built-in stitches, this model is everything you need for sewing. And to top it off, this sewing machine is incredibly fast. Within a minute, you can create about 1,100 stitches.

Moreover, it has a simple buttonhole system. By feeding the button into it, the machine will automatically do everything.

On the less expensive side of things, we have the Janome HD1000. It comes with 14 stitches as well as an excellent sewing arm.

But if you're willing to spend more money, you should look into the Brother PQ1500SL. This model has a large working area, and it can sew 1,500 stitches in a minute.
How to Sew Webbing by Hand?
Using a sewing machine is fun, but learning how to sew webbing by hand is even better if you're more of an old school kind of person.
What You'll Need
A speedy stitcher—the best way to sew webbing by hand is by using a speedy stitcher.
Scissors—as you sew, you're going to need scissors to cut the threads.
A lighter—when you've sewn the webbing, it'll be a little looser, and you want a lighter to make it stronger.
1. Set Up the Speedy Stitcher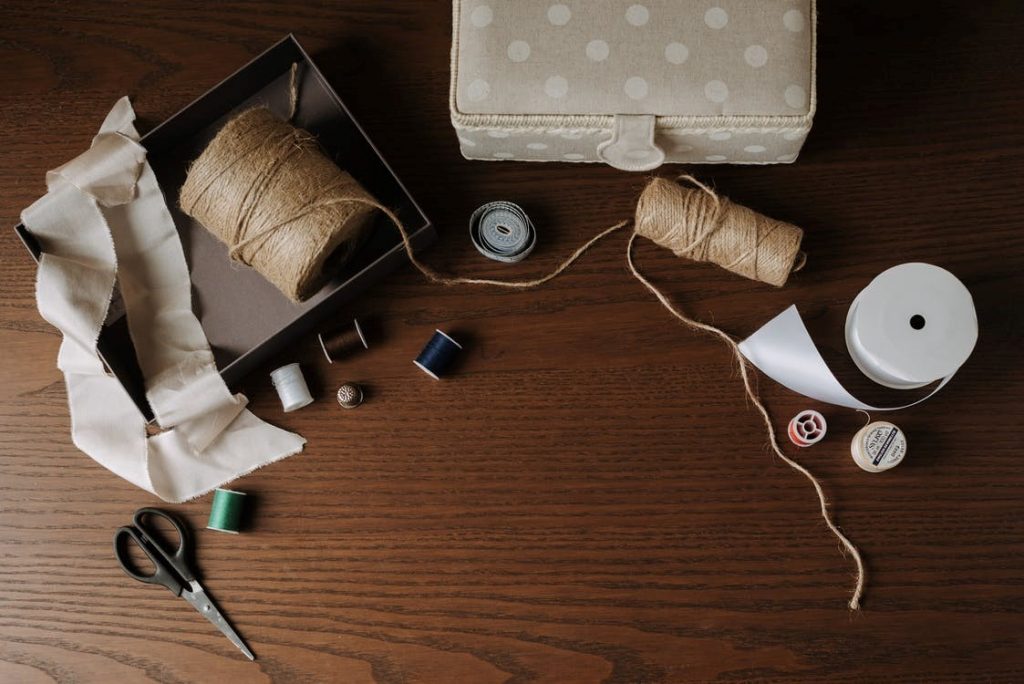 Unscrew the speedy stitcher and remove the bottom. Near the bottom of the speedy stitcher, you should see a hole. You want to take your thread and slide it through that hole. Once you get the thread through it, take the bobbin and drop it inside.
Now make a loop on the tension post. From there, feed the thread through the hole on the top. Next, feed it through the chuck lock. Lock it in place, and then insert the needle inside the chuck lock. Once you do that, thread the needle.
2. Sew the Webbing
For sewing nylon strap, you want to fold the end of the webbing. Hold it down, then take your speedy stitcher. Now poke the webbing through using your tool.
After that, you want to pull the thread up. When you get the thread all the way up, you want to hold a part of it using your thumb and then pull the thread back down.
Now proceed to pull the needle through the webbing. That should create a loop. Grab the thread and then pull it through the loop, and then pull it back down.
For the next stitch, you might want to pull off enough thread. And now you have to repeat the same process until you've made a box.
3. Box X Stitch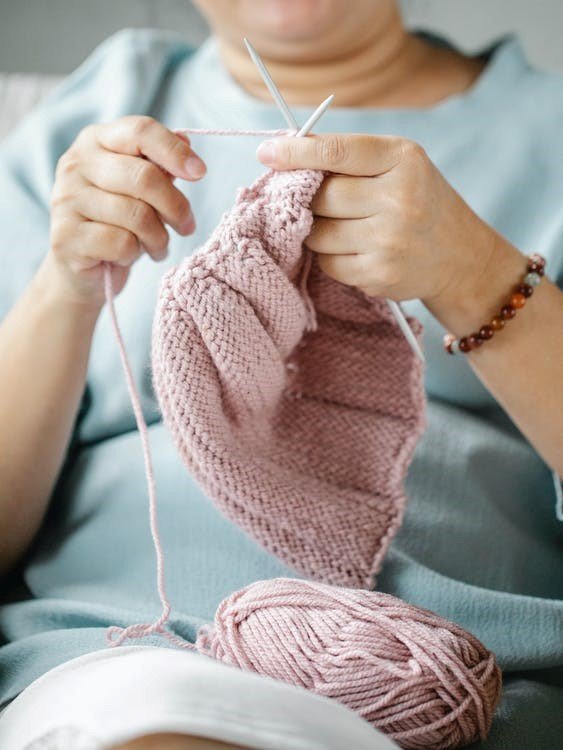 Here is how to sew nylon webbing: when you've finished making the box, you want to grab the speedy stitcher and then pull the needle through the corner of the box. After that, you want to go from one corner to the other, going diagonally. You should end up with an X inside the box.
Now, you want to poke the corner of the box. Once you've pierced through the corner, you want to take enough thread and then cut it off.
Next, you want to tie a double knot. And finally, trim the last thread.
4. Use the Lighter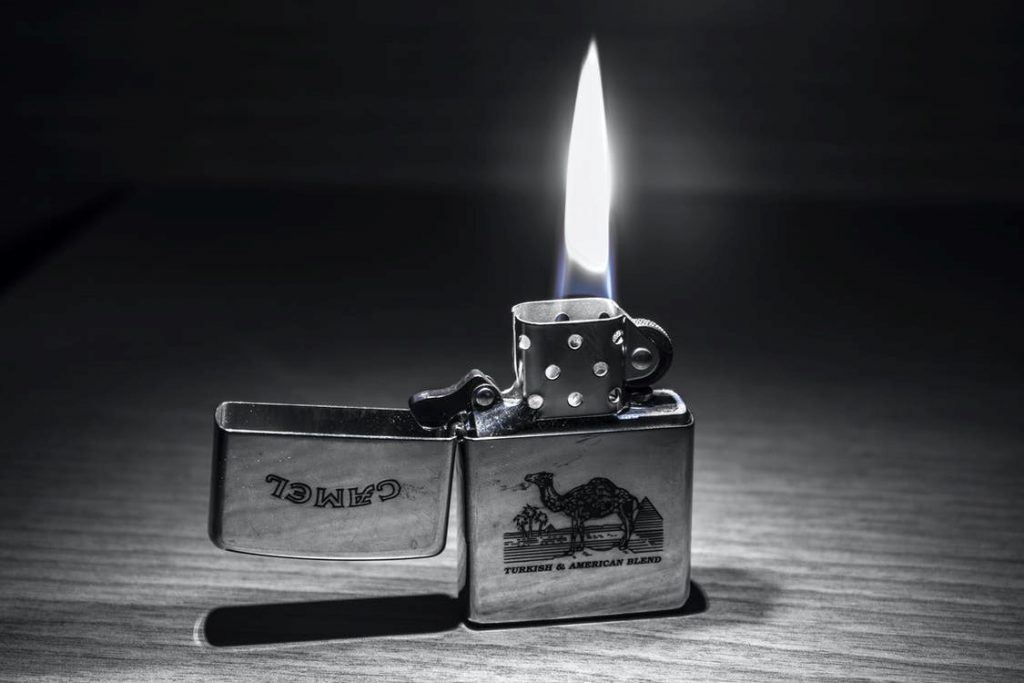 Take your lighter and hit the box x with it. Move it around as you heat the box. This way, it'll seal the threads so that they won't unravel as you apply strength.
What Thread to Sew Nylon Webbing?
Achieving the desired breaking strength is crucial if you plan on using nylon webbing to hold heavy equipment. Whether it be a simple bag strap or military equipment, making sure the webbing is resistant is quite a big deal.
For that, we suggest using heavy black poly thread to add enough resistance to the webbing. It is a strong type of thread, and it'll ensure the threads won't unravel. However, for extra strength, we recommend using a lighter to melt the threads.
What Size Needle to Sew Nylon? 
Sewing nylon webbing sometimes can be a pain in the ass. As you try to get through the fabric, your needle finds itself in a rather tricky situation.
A popular choice for sewing nylon is an 80/12 needle. That is enough for it to get through a couple of layers of nylon.
When in doubt, however, we suggest picking up a speedy stitcher. Those tools always have sturdy needles for sewing nylon. And to be fair, using a speedy stitcher is relatively easy, and it saves you a lot of unnecessary effort.
How Do You Cut Nylon Fabric? 
One of the biggest issues when working with nylon webbing is how hard it is to cut. Most of the time, the threads become loose, which is quite annoying. Here is how you can cut nylon fabric on your own:
What You'll Need
A lighter—to get rid of fraying, you need a lighter.
A ruler—using a ruler is the best way to cut nylon fabric.
Soldering iron—it'll allow you to cut the nylon fabric a lot easier.
A knife—we suggest using a knife for cutting the fabric.
1. Measure the Nylon Fabric
The first step you must take before you can cut the fabric is to measure the nylon. So, take your ruler and measure it.
Once you've figured out the length of your nylon fabric, go ahead and take a marker and draw a couple of lines.
2. Cut the Fabric
Please do not move the ruler; leave it as is. Just make sure to hold it tightly. Next, take your soldering iron, and run it across the ruler. That'll melt the nylon fabric.
From there, you want to take a knife and cut the unwanted nylon fabric.
3. Use the Lighter
Now use your lighter and keep the flame going throughout the nylon fabric. This way, you'll get rid of any imperfection.
Summary
Practice makes perfect, and the only way to learn how to sew nylon webbing is by always practicing. Whether you want to sew nylon webbing using a sewing machine or by hand, it all boils down to being consistent.
The sewing machines we covered have proven to be the very best tools for anybody learning how to sew. They are efficient, the learning curve is not as hard, and they get the job done.
If you get any of those machines, you will have a much easier time sewing nylon webbing.